0€ deductible!
Starting at only 4€ per day!
Get your rental car insurance deductible refunded in case of damage, theft, fire, or vandalism.
*
*See conditions in the offers

Situated in the north-western part of Basse-Terre, this Guadeloupean town boasts a generous coastline bathed in a tropical climate. Deshaies is well-known for its botanical park and is a favourite stop for sailing boats traveling through the West Indies.
The town's architecture and atmosphere are distinctively Creole, and the beaches are splendid. The most renowned beach in Guadeloupe is la Grande Anse.
How do I pick up my rental car in Deshaies?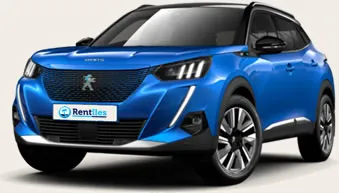 Have your rental car delivered directly to your lodge, hotel, or place of residence. To arrange this, select a rental agency from the search results and book your car: the price includes car delivery, insurance, and VAT. No surprises upon arrival!
A deposit of 100€ online is required for every booking over 150€.
Tourism in Deshaies
Deshaies is a charming little Creole fishing village and a haven of peace. It's home to some of the best gastronomy restaurants in Guadeloupe and offers a very unique ambiance. Deshaies is surrounded by lush green hills.
Retaining its authentic charm, Deshaies is the perfect port for cruise ships.
Rentîles highly recommends visiting Deshaies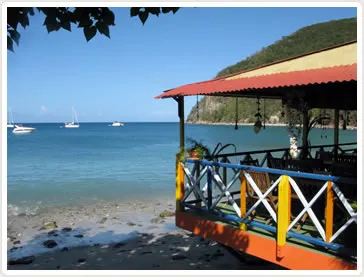 When you're in town, don't miss the opportunity to visit the stunning Deshaies Botanic Garden! You'll see parrots, a variety of plants, flamingos, and much more.
For delicious food at any time of the day or night, there's one address to remember: L'Amer Restaurant located in Deshaies port!
Deshaies image credit: SALAM