0€ deductible!
Starting at only 4€ per day!
Get your rental car insurance deductible refunded in case of damage, theft, fire, or vandalism.
*
*See conditions in the offers

You're looking for a really cheap car rental in Mauritius? Rentiles has selected local rental agencies for you with Tip Top service! Choose your pick-up point above, add your arrival and departure dates and compare the greatest car rental deals in Mauritius.
You are looking to hire a car in Mauritius?
Hiring a car with an independent rental company in Mauritius is particularly interesting as major rental companies tend to offer excessive prices. Additionally, local agencies offer a proven high level of customer service!
Rentiles car rental agencies offer a delivery service! Your car where and when you like!

Rentiles suggests that you hire an automatic car in Mauritius, especially if you're not used to driving on the left-hand side.

Local rental agents are very friendly and offer you a personalized welcoming on your arrival. The rental agent awaits you at the Plaisance airport and escorts you to your vehicle. Hiring a car through a local company is The Best Plan in Mauritius!

What you should know before renting a car in Mauritius!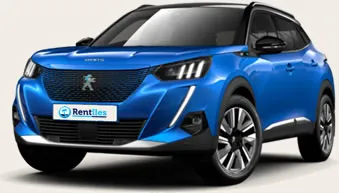 Previously a British Island, therefore you drive on the left-hand side, but that's the only comparison. You're in Africa! Respecting the rules of the road and signals is a problem, although speed limits are low which restraints the level of risk.
Driving is not particularily dangerous in Mauritius, but you do need to be cautious, especially at night as the roads lack in street lighting.
The roads are generally fluid except for Port-Louis, best to avoid rush hours in the morning and evening. Cautiousness is required on secondary routes which are often in a bad condition. Just make it a rule! The smaller the road the worse its condition.
It you are a pedestrian, keep to the principal that motorists have the priority, even at crosswalks!
Discover Mauritius
The advantage of Mauritius is the climate, constant and constantly... Beautiful. You can organize a trip all year round. There is just a peak of affluence during The New Year Celebrations, as the Reunionese like to visit the island which increases prices around this period.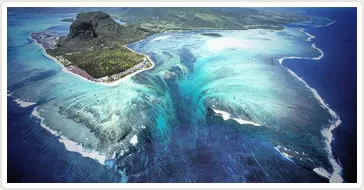 Tourism in Mauritius is very developed, you will find internationally renowned infrastructure and of course postcard panorama.
Paradise destination with an exceptional lush nature, Mauritius is a lively place to be, where you never get bored!
Grand Baie offers many restaurants, bars and nightclubs. You will really enjoy the Flic en Flac Beach, one of the most beautiful beach's on the island! In the west, you can admire the stunning sunsets! The Capital City of Port Louis is a Must with its modern port and traditional atmosphere. (Don't miss out on the market!).