0€ deductible!
Starting at only 4€ per day!
Get your rental car insurance deductible refunded in case of damage, theft, fire, or vandalism.
*
*See conditions in the offers

To rent a car in Seychelles, nothing easier! Book your rental car online in Mahe, Praslin or in Digue at the lowest price with Rentiles.
You need to rent a car in Seychelles?
Hire a car in Seychelles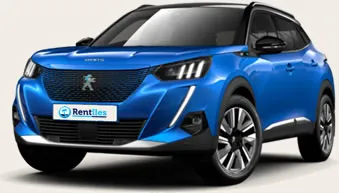 Our rental partners are geographically well situated, near the airport and harbor, to offer you a high standard of service. Wether you arrive by plane or by boat, the members of Rentiles network, promise you the warmest welcoming for a low price.
Don't hesitate to ask the rental agents for advise on the countless activities that Seychelles has to offer. The agents know at by heart every inch of the island, and are more than happy to give travelling tips!
Driving in Seychelles is easy going, people drive slowly and are very respectful to others. You will still have to get used to driving on the left. Although the roads are quite narrow, therefore, you tend to drive in the middle of the road! In short, if you are afraid to drive on the left, rest assured the driving pace in Seychelles will give you some easeful time.
For information, local rental agencies mainly offer automatic cars to rent, more adapted for those who are not used to driving on the left hand side of the road.
Discovering the Seychelles Archipelago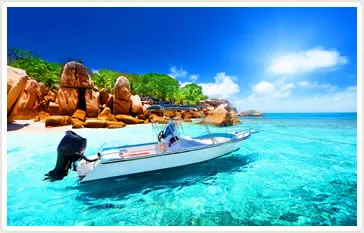 The archipelago is composed of 115 heavenly islands and just as many dreamy beaches and idyllic bays. If you love white sandy beaches, palm trees, and movie-worthy scenery, you've come to the right destination! The beaches of Seychelles are among the most beautiful in the world.
The lush nature of the islands will satisfy nature lovers. For sea enthusiasts, the agenda includes: Deep-sea fishing, diving or relaxing on the beach!
The must-visit islands are Mahé, Praslin or La Digue. Rentîles offers car rental services in Mahé and Praslin.