0€ deductible!
Starting at only 4€ per day!
Get your rental car insurance deductible refunded in case of damage, theft, fire, or vandalism.
*
*See conditions in the offers

Rent your car in Guadeloupe - International Pole Caraibes Airport - with one of Rentiles car rental agencies. Book your best car rental deal now with a local agency in Guadeloupe.
You need to rent a car at Guadeloupe Airport?
Simply enter your vacation dates into the search engine above. Compare our offers and book directly with the car hire company of your choice. For optimal rental service, we recommend providing your flight number when booking. The rental procedure to collect your car is indicated on our offers and sent to you with your booking voucher.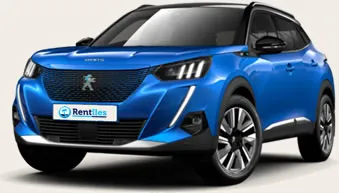 To rent a great value car at Guadeloupe Airport, a deposit of 100 € is required for rentals over 150 €.
How to pick-up your car at the airport?
When renting your car through the Rentiles network, you will be personally escorted to your vehicle, saving you from standing in long lines at the airport. On your arrival, the rental process is efficiently managed, even during the high season. After that 9-hour flight, you can reach your hotel resort with ease. No time wasted in queues.
At the end of your booking, please indicate your flight number; in case of delays, the rental agency will be notified directly. If you don't provide your flight number when booking on Rentiles, you can always send an email later to the agency. With Rentîles, your vacation begins as soon as you step off the plane!
Pole Caraibes: International Airport of Guadeloupe
The Pole Caraibes Airport is the only international airport in Guadeloupe that caters to long-haul flights. Previously, it was named Pointe-à-Pitre le Raizet.
With over 2 million passengers a year, Guadeloupe's airport is the 11th busiest airport in France, surpassing those in Martinique and Île de la Réunion.
The airport is connected to the Basse Terre district via the RN11. There is no public transport to or from the airport. You will either have to catch a taxi or rent a car. Take advantage of our online price comparison system to get the best car rental deal in the Caribbean!
From the Pole Caraibes Airport, you can fly to Paris or the surrounding islands (Martinique, Saint Domingue, Saint Barthélémy, etc.). The main airlines that service flights from Paris to Guadeloupe are XL Airways, Air Caraibes, American Airlines, Corsair, British Airways, and of course, Air France.
Make the most of your trip to Guadeloupe!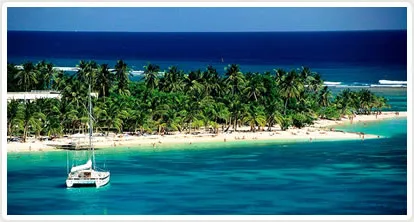 The butterfly-shaped island is divided into two major parts, Grande-Terre to the East, which is primarily made up of vacation homes and tourist resorts.
Basse-Terre is more wild and authentic with its national parks and the fishing port of Deshaies, renowned as the local capital of gastronomy for its charming ambiance!