0€ deductible!
Starting at only 4€ per day!
Get your rental car insurance deductible refunded in case of damage, theft, fire, or vandalism.
*
*See conditions in the offers

Rent a car in Guadeloupe with Rentîles during your stay and support local independent rental companies in the Caribbean! The Rentîles network selects the best car rental deals with online booking.
Direct and easy to book a car in the French Antilles!
You need to rent a car in Guadeloupe?
Rentîles compares the offers of the best independant local rental companies in Guadeloupe and enables you to book online. Quick and easy, use the search engine and book with your chosen car rental company. For any booking over 150 €, a deposit of 100 € (per rates of 500 €) is sufficient to book the car rental! The total deposit amount is refunded in the case of cancellation up to 7 days prior to the arrival date.

Where to hire a car in Guadeloupe?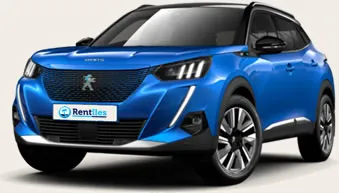 If you are flying into the International Pointe-à-Pitre Airport in Guadeloupe, a Rentîles car rental company will transfer you from the Pole Caribbean Airport to your rented car. This will avoid you queuing up at the airport counter after that long haul flight!
If you are looking to hire a car at your hotel, go through one of Rentiles nearby car rental agencies and have your car dropped directly to you for no extra charge.
Newly launched! We now offer car rental on the Island of Marie-Galante.
What you need to know before driving in Guadeloupe!
Highways and national roads are well maintained. However, be cautious when driving on small roads, as there are quite a few potholes. You must be particularly careful, if you don't have the ideal car for those bumpy roads.
The traffic laws are the same as in metropolitan France. Automatic speed cameras are becoming, more and more frequent. Traffic is reasonably clear and rolling! Except for the main City of Pointe-à-Pitre, which experiences traffic jams during peak times.
The Guadeloupe Island is divided into two large territories: Basse-Terre and Grande-Terre. The East wings and West wings of the island are connected by a bridge.
A couple of words about Tourism in Guadeloupe
Located between the Atlantic Ocean and the Caribbean Sea, Guadeloupe Island is a perfect mix of nature, culture and flavors!
For sea lovers, Guadeloupe is The ideal place for a vacation! Sailing Diving, Water Skiing, so many activities to discover on this dreamful island!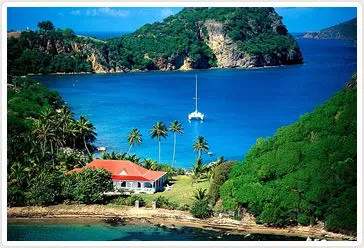 Nature lovers won't feel left out, while adventuring through the inlands of Guadeloupe! Trekking, horse riding, mountain biking, canyoning, as well as exceptional landscape walks.
Guadeloupe is divided into two parts (which gives the island its butterfly shape), in Grande-Terre you will find the majority of beach resorts such as Saint-François, Saint-Anne and The Gosier.
In Basse-Terre, you will find the more wild side of Guadeloupe, The Soufriere Volcano and The Natural Park, along with hiking trails... Here, you can visit Deshaies, a picturesque fishing village in Guadeloupe, known for its traditional Creole cuisine.