0€ deductible!
Starting at only 4€ per day!
Get your rental car insurance deductible refunded in case of damage, theft, fire, or vandalism.
*
*See conditions in the offers

Book your rental car in Mayotte and help the local business using Rentîles! Our negotiated prices are the lowest on the market and you can book your vehicle in only 3 clicks. So easy!
Do you need to rent car in Mayotte?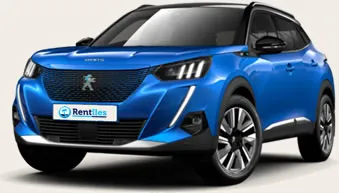 Are you looking for the best prices to rent a car in Mayotte? Rent a car online with the prices which Rentîles has negotiated directly with the rental agency.
You just need to give a deposit of 100€ if the rental amount exceeds 150€ and the cancellation is free up to 7 days in advance.
Driving in Mayotte
Despite the common preconception, the quality of the road network in Mayotte is good. Lots of roadside panels have been added to show the directions concerning the interesting sites to visit. Driving in Mayotte is not really problematic and the traffic is quite fluid except near Mamoudzou during the peak hours.
However, you need to drive carefully in Mayotte as the pedestrians don't really pay attention and you can find animals on the roads quite often. You can use the (ferry) barge with your vehicle to go from Petite to Grande Terre for only 15€ (round trip) and it's very useful if you rent a car at Mayotte airport.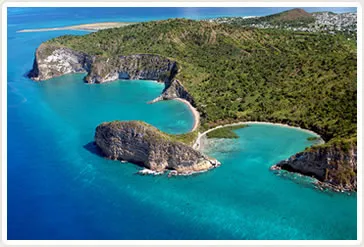 Discover Mayotte, the unspoilt nature on an island
Nature, people or scuba diving lovers, this island is made for you and you will fall in love with its authenticity and wilderness.
Its huge lagoon protected by a coral reef shelters calm waters looking like a giant aquarium. You would even be able to admire here some whales from June to October! Animals are as numerous under water as on the land. In Mayotte, the wildlife is so diverse that you can see numerous lemurs (Maki) in the trees, birds and geckos...