0€ deductible!
Starting at only 4€ per day!
Get your rental car insurance deductible refunded in case of damage, theft, fire, or vandalism.
*
*See conditions in the offers

Book your car rental in Corsica with the Rentîles network. In fact, by choosing us as your holiday partners, you're supporting the local agencies of the island. Select the offer that best suits you on our website at an unbeatable price!
Need to rent a car in Corsica?
How to get a bargain on car rental on our website?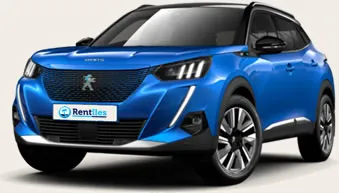 Rentîles is committed to providing you with the best vehicle rental offers among its partners in Corsica. If your reservation exceeds €150, you will have to pay an advance of €100 for every €500. In case of cancellation, you will be refunded up to seven days before the deadline.

Where to rent your car in Corsica?
The Isle of Beauty has 4 international airports with year-round service in Ajaccio, Calvi, Bastia, and Figari. Find the desks of our local partners in the halls of Bastia and Ajaccio airports as soon as you disembark from the plane. Rental agencies will be at your service to hand over the keys to your vehicle and its documents. Wait no longer and start your heavenly holiday!
What you should know before driving in Corsica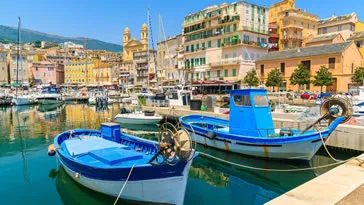 The road regulations in Corsica are the same as in mainland France. Therefore, there won't be any changes for you in terms of driving. Additionally, you won't need to anticipate any tolls, since there are no highways on the island! However, you should remain cautious behind the wheel during your travels. Indeed, narrow, winding mountain roads make up 80% of the territory. As for traffic, arm yourself with patience. During the high season, some roads are crowded with tourist traffic or wild animals. Nevertheless, if you find yourself stuck, take the opportunity to enjoy the sun's sparkle on the Mediterranean Sea's blue waters!
Discover tourism in Corsica
Located in the heart of the Mediterranean, Corsica is a paradise combining rugged mountains and a translucent sea. It is divided into two departments, Haute-Corse (Upper Corsica, 2B) and Corse-du-Sud (South Corsica, 2A). It is recommended to book a rental car in Corsica to fully enjoy the riches of the Isle of Beauty. Whether you're traveling with your family or your friends, it is a top-notch destination to spend a dreamy vacation.