0€ deductible!
Starting at only 4€ per day!
Get your rental car insurance deductible refunded in case of damage, theft, fire, or vandalism.
*
*See conditions in the offers

Take advantage of Rentiles low rates for booking your car hire in French Guiana. Rentiles offers you the possibility to book your car directly with a local rental company in French Guiana and with the best rental conditions.
How to hire a car in French Guiana?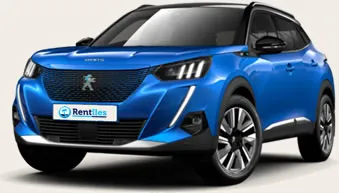 Simply indicate your pick-up point and vacational dates in the booking engine above. You will find our rental partners offers ranked by price, along with their rental conditions.
We know that purchasing a plane ticket and booking accommodation is expensive. For this reason, an online deposit of only 100 € is sufficient for all car rental reservations over 150 €, you pay the remaining balance to the lessor on your arrival in French Guiana.
Visit French Guiana, an ecotourism paradise!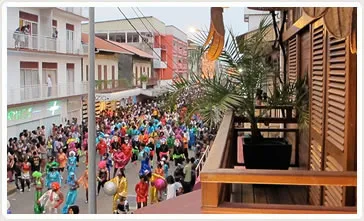 With 90% of its territory covered by the Amazon rainforest, French Guiana is a destination to be discovered by water. You can sail the Maroni River and meet the Amerindian ethic groups. Right in the middle of nature, you can observe the most rishest fauna and flora in the world!
You will be arriving in Cayenne, the main City of French Guiana, where you can discover the old Creole houses, monuments, the beach and greenery spaces. Cayenne offers a unique style of life reflecting its carnaval that proceeds at a fairly unique pace from January to March! Every Sunday, big parades take place around Palmistes Square, one of the most lively places in the city.