0€ deductible!
Starting at only 4€ per day!
Get your rental car insurance deductible refunded in case of damage, theft, fire, or vandalism.
*
*See conditions in the offers

Are you looking for a truly affordable rental car? Rentîles compares all rental offers, even those from local car rental companies. You have a wide range of low-cost car rental agencies to choose from, ensuring you find the right deal to enjoy your stay.
To rent a car at a low price, book online directly with the car rental agency you have chosen.
Rentîles, online rental accessible to everyone
Rentîles offers deals from independent car rental agencies in Réunion, Guadeloupe, Martinique, Corsica, Mauritius, Seychelles, and Saint-Martin. The variety of rental companies on the site ensures you find the best deal for your car rental. Rentîles has chosen to represent all rental companies and promote them on networks that were previously inaccessible to them. Independent rental companies from the islands represent three-quarters of the offers! Rentîles brings them together, allowing you to compare and book your low-cost car rental directly through the site and without intermediaries. From the smallest independent companies to franchisees, Rentîles is dedicated to car rental agencies looking for high visibility on the Internet.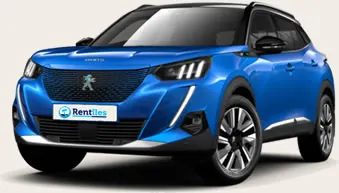 Enjoy personalized and local service right from the moment you step off your plane that will immerse you directly into your vacation! Local rental companies will gladly provide advice and give you good restaurant, bar, hotel, or sightseeing recommendations during your stay.
Booking a car on Rentîles means renting under the sole conditions of the car rental agency: no in-house insurance, no surprise taxes or unnecessary fees, everything is clearly indicated on the site, and our customer service is available for any questions.
Rentîles was created in 2015 by a team of web enthusiasts already specializing in car rental websites. Today, we have over 200 partner rental companies in 10 destinations. Each rental company has access to a back-office system to manage its schedule, contracts, and rates. The technical team is based in Martinique, customer service in Lyon, and the team dedicated to rental companies in Meaux.
Thanks to the reasonable prices of the rental companies and the impeccable customer service, Rentîles quickly became the number 1 car rental platform in the French overseas territories. With over 250,000 customers since its creation and a rating of 4.6/5, Rentîles is a real success!

If you are a car rental company in Martinique, Guadeloupe, Réunion, Corsica, Mauritius, Saint-Barth, Saint-Martin, Seychelles, French Guiana, Mayotte, or French Polynesia, feel free to contact us to learn about the conditions for partnering with us.