0€ deductible!
Starting at only 4€ per day!
Get your rental car insurance deductible refunded in case of damage, theft, fire, or vandalism.
*
*See conditions in the offers

Book your rental car in Saint-Barthélemy with Rentîles! Are you looking to support a local rental agency in Saint-Barthélemy during your stay? Rentîles offers a real online booking platform for local independent rental agencies in Saint-Barthélemy. Book directly with trustworthy rental agencies!
Do You Need a Car in St Barts?
Practical Information for Renting a Car in St Barts
Where to Rent a Car in St Barts?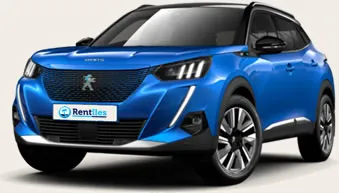 Renting a car in St Barts is very straightforward. The rental agencies that are part of the Rentîles Network are conveniently located in Gustavia, ensuring the best services. They await you at Gustavia port, the airport, or directly in the town center.
You'll have the opportunity to rent a car as soon as you arrive at the port or airport.
Driving in St Barts - What You Need to Know
The roads in St Barts are narrow and few in number, making it difficult to reach the authorized speed limit of 90 km/h (56 mph). Patience is the key, and people in St Barts are exceptionally courteous.
What to See and Do in St Barts
We strongly recommend renting a car in Saint-Barts to explore the island. With an area of 24 square kilometers, the island boasts numerous sights and experiences. There are seven registered sites, six of which are located in the Lorient district in Gustavia.

St Barth's is a favorite destination for sea lovers. Families seeking tranquility will delight in the pleasant climate and wide selection of beaches. It's also a great spot for sports enthusiasts looking to try surfing, kite-surfing, sailing, and snorkeling.
In the evening, you can sample the exceptional and renowned gastronomy of St Barth's in its many restaurants. The island's beauty has attracted many wealthy individuals who anchor their yachts nearby. Thanks to its free port status, a multitude of luxury shops have sprung up, making it an ideal location for shopping enthusiasts.