0€ deductible!
Starting at only 4€ per day!
Get your rental car insurance deductible refunded in case of damage, theft, fire, or vandalism.
*
*See conditions in the offers

Interested in a car rental at the lowest prices in Saint-André? Rentîles recommends you to book online all the offers of the agencies members of it network Rentîles are negotiating the best all-inclusive prices.
How to rent a car in Saint-André?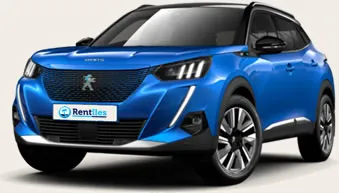 Rentîles offers rental cars from several renters covering the entire area of Saint-Leu.
A mere deposit of 100€ is enough to secure all booking exceeding 150€. Thus, you keep your budget to book your plane tickets or your hotel!
Saint-André, the Tamil city of La Réunion
Saint-André is located in the northern part of the island, close to Saint-Denis and the airport and represents, with its 53.000 inhabitants, the fifth largest town in terms of population. It's the historical capital of the sugar industry and is famous for its production of vanilla which is known for its exceptional quality.
Most of its population has Tamil origin. After 1848 and the abolition of slavery, the "engagés"(hired people) coming from India arrived in mass in Saint-André which was the centre of an important sugar industry region. Four coloured Tamil temples are the evidence of this consequent community as the famous Colosse (Colossus), considered as the biggest on the island. From the end of December until the beginning of January, the 'fire walking' is practised.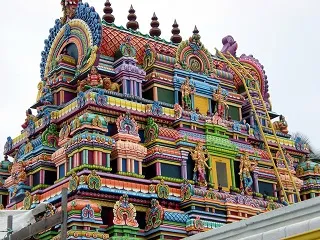 Temple of Colossus
Roulof Vanilla plantation
Le jardin des 1001 saveurs
Petit Bazar Hindu temple
Bois Rouge Tamil temple
Some events are organised in places like the Hindu celebration of Cavadee (january-february).
To rent a car at the lowest prices in Saint André, use the above online booking module.