0€ deductible!
Starting at only 4€ per day!
Get your rental car insurance deductible refunded in case of damage, theft, fire, or vandalism.
*
*See conditions in the offers

Saint-Gilles-Les-Bains is certainly the most popular seaside resort in Reunion. Located on the west coast, the town is situated on the coastline Bay of Saint Paul.
To book a rental car in Saint Gilles, fill-out the search form and choose from the best local rental companies.
How to rent-a-car in Saint-Gilles Les Bains in Reunion?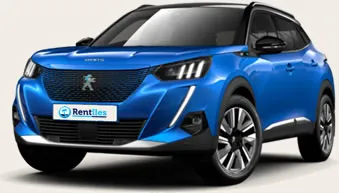 You provide us the address of your holiday location or hotel resort at the time of booking, an agent will drop your rental car to you. It's simple, practical and avoids you any bother moving.
A deposit of only 100 € is requested in order to secure your reservation for any car hire exceeding 150 €.
Saint Gilles Beaches
Black Rock Beach: two kilomèters in length, a well known spot for surfers (especially for the youngest ones, who endeavour this watersport after school!). Each year, on this beach you can admire the Fire of King Dodo during the carnival.
The beach has practically disappeared after the Tropical Cyclone Gamède in 2007.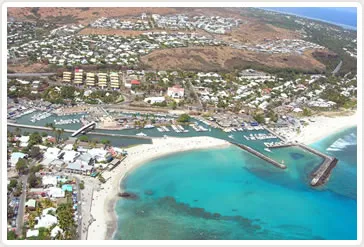 The Hermitage Beach is the extension of the Black Rocks. With 7kms in length, it's the longest beach on the island. Protected by a coral reef, it's one of the most beautiful beaches on the Reunion Island. If get the opportunity to go, take snorkeling masks and tuba gear with you!
The Boucan-Canot Beach, located in the North of Saint Gilles is a white sandy beach. Unprotected with a coral reef, it can occur some strong currents.
Do not miss out in Saint-Gilles...
Saint Gilles Aquarium, ideal for spending time with your family!
The Eden Garden, a must to visit corner of paradise! Offering some rare plants: medicinal, sacred, edible plantes etc... A guaranteed pleasentful walk.