0€ deductible!
Starting at only 4€ per day!
Get your rental car insurance deductible refunded in case of damage, theft, fire, or vandalism.
*
*See conditions in the offers

Your Car Rental in Le Port, on Réunion Island!
Le Port is a French commune located in the northwest of Réunion Island. During your stay on this intense island, there's nothing better than a rental car from the Rentîles network to help you explore this town and its surroundings!
The benefits of your car rental in Le Port
Do you need a rental car to accompany you during your stay in Réunion? No problem, the Rentîles network is here for you!
With our search engine, find various local agencies that offer vehicles suited to your needs. Be aware that if you book in advance, you may even receive a discount of up to 50%. The reservation platform is easy to use and available 24/7.
Don't forget to provide your accommodation address as your vehicle can be delivered directly there.
You'll have time to settle in before enjoying your rental car. Finally, with unlimited mileage included in the packages, you can roam without stress and make the most of your stay!
What to see and do around Le Port?
Take advantage of your car rental in Le Port to visit the town and its surroundings. Many outdoor activities are available!
You can visit the marina and embark on a boat to try and spot dolphins and whales in the open sea. Several diving centers are also available if you prefer to explore the underwater world.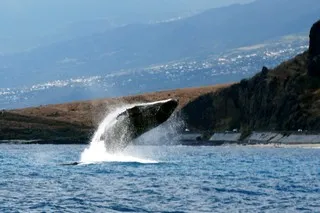 A few miles away, behind the wheel of your vehicle, you can reach Saint-Denis and its 57 historic monuments. The capital of Réunion is a must-visit for art lovers!
Do you prefer nature? Go even further to Piton des Neiges and the Cirque de Salazie. You will be amazed by the panorama before you.
Don't miss the helicopter flight over Trou de Fer, an essential experience on the island. And with your rental car, head further south to discover a lunar landscape near the Piton de la Fournaise.