0€ deductible!
Starting at only 4€ per day!
Get your rental car insurance deductible refunded in case of damage, theft, fire, or vandalism.
*
*See conditions in the offers

Booking a rental car in Saint-Paul has never been so easy with Rentiles! You directly compare the offers of local companies and book our negotiated rates online.
How to rent a car in Saint-Paul?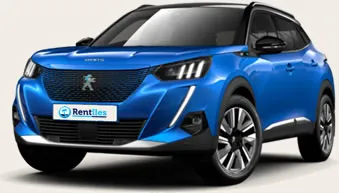 Very simple, you choose the best deal and you book directly online with a local agency. A deposit of €100 is sufficient to block your reservation for any car rental amount greater than €150.
An agent will come to delivery your vehicle at the address that you provided, avoiding you having to move.
Saint-Paul, second largest city of the DOM-TOM's!
With more than 100,000 inhabitants, Saint Paul is the most important town of Reunion, after the main City of Saint-Denis. With less than 40 rainy days a year, it's also considered as one of the hottest places on the island.
If you are staying in or spending sometime in Saint Paul, do not miss out on:
The Aquarium of the Reunion
The fair market of Saint Paul (Friday all day and Saturday morning)
The Caves of the First French (a place full of history)