0€ deductible!
Starting at only 4€ per day!
Get your rental car insurance deductible refunded in case of damage, theft, fire, or vandalism.
*
*See conditions in the offers

Book your rental car online at the best price, thanks to Rentiles network. Our negotiated rates with the best local rental companies, are within the cheapest on the market! Compare and book directly online via our search module above.
How to hire a car in Saint-Benoit?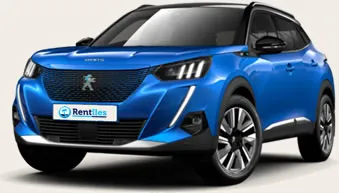 You compare our deals and choose your vehicle from the list, then give us your details. A rental agent will have your car ready and available at your previously choosen delivery address.
A simple deposit of €100 is required for bookings over €150.
Discover the town of Saint-Benoit
With about 35,000 inhabitants, Saint-Benoit is the third most important town on the Reunion Island. The climate is tropical (100 days of rain per year) the opposite to Saint Paul.

Located about forty kilometers from the city of Saint-Denis, in the east of the island, Saint-Benoit has a particular relief made of low plains and steep mountains. In the town itself, you can visit the church, where you can see a large fresco, reflecting the daily life of the benedictine monks.
In front of the church, you will notice a classified fountain with a cast iron tank, a classified historical monument. In another style, you can visit the River of Mât Distillery, the greatest producer on the Reunion Island, which offers 4 visits a day and produces 80,000 bottles of white rum a day!

On the coast, you can discover the fishing bichiques, small fish sold in the town market, a speciality of Reunion.