0€ deductible!
Starting at only 4€ per day!
Get your rental car insurance deductible refunded in case of damage, theft, fire, or vandalism.
*
*See conditions in the offers

Book your car at the best price from Rentiles agency network!
You need a car in Fort de France?
Fill out the search engine inquiry form and compare the best car rental deals in Fort-de-France. You book directly with the car rental company. A 100 € deposit is enough to secure a car rental valued at over 150 €. For greater availability, Rentiles advises you to book in advance.
Where and how can I find a car rental in Fort de France?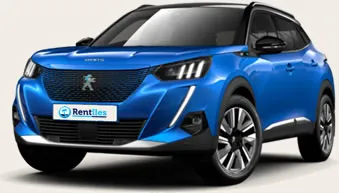 To rent a car in Fort de France, it's very simple, use the booking search engine above and make your choice amongst the independent agencies part of Rentiles's network.
It's no secret that Fort-de-France is a popular tourist destination with a busy high season. That's why, Rentiles advises you to book in advance, in order to get the best vehicle available. During certain periods (February for example) it becomes problematic to book at the last minute, prices can quickly escalate. Car Rental agencies are less frequent in the city center than at the airport, although which can help you avoid duty taxes.
What to see and do in Fort-de-France!
A mixed city, both ancient and modern, remember to raise your head from time to time to admire the colonial and colorful architecture of the city center. The city of Fort-de-France is busy daily, strolling through the popular markets, full of scents and spices is a real pleasure!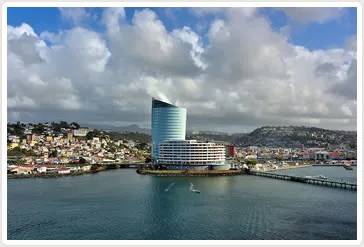 Culturally attractive, you won't be outdone with the Pre-Columbian Archeological Museum and the Regional History and Ethnology Museum. The architecture of Fort-de-France is also famous and you can admire the striking features of the Schoelcher Library or the Saint Louis Cathedral.
You've got it! It's essential to visit Fort-de-France when you come to Martinque for your holidays!