0€ deductible!
Starting at only 4€ per day!
Get your rental car insurance deductible refunded in case of damage, theft, fire, or vandalism.
*
*See conditions in the offers

If you're arriving by boat and looking to rent a car at the port in Fort-de-France, choose a reputable car rental company from the Rentîles network and feel free to discover every corner of Martinique. Make the most of the car agent's excellent travel tips!
Looking to rent a car at Fort-de-France Harbor?
Use the search engine to check out the best deals and book online now! A rental agent awaits you at the exit of the boat with your car. For better customer service, please provide your arrival schedule details.
Tips for renting a car in Martinique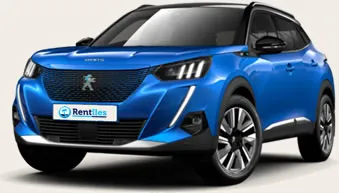 Renting a car in Martinique is very simple; a driver's license and a credit card are all you need. The rules of the road are the same as in Latin Europe.
To visit the picturesque island of Martinique, it's essential to rent a car. Public transport is infrequent and taxis are very expensive. Renting a car is the best way to maximize your stay in Martinique.
However, beware of traffic at rush hour; it can often be crowded on the outskirts of Fort-de-France.
Fort de France Harbor
With a quay that's 2.7 kilometers long, Fort-de-France Harbor is one of the most important ports in the Caribbean. It's used for three main shipping activities: transporting people, merchandising goods, and ship repair.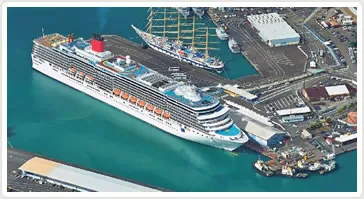 The harbor is situated in the heart of Fort-de-France and is located only 7 kilometers from The Martinique International Aime Cesaire Airport.
Historically, in 1902, the Fort de France Harbor reinforced its position in Martinique after the destruction of Saint Pierre due to the eruption of the Pelee Mountain Volcano. The General Transatlantic Company settled down and developed an exclusive transport service within the island along with a strong development of the inter-island connections, creating employment and reinforcing the geographical location of the harbor.
Rentîles offers you a wide choice of independent car rental companies at the harbor or airport in Martinique.