0€ deductible!
Starting at only 4€ per day!
Get your rental car insurance deductible refunded in case of damage, theft, fire, or vandalism.
*
*See conditions in the offers

Renting a good value car in Le François is now possible, with Rentiles car rental network. Take advantage of our negotiated rates and book with one of our local rental companies online, and participate in the local economy during your vacation!
How can I rent a car in Le François?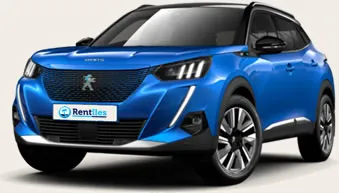 Simple, fast and convenient, just use the search engine above. Compare the best deals and book directly with the car rental company of your choice.
For enhanced car rental service, if you are staying in the area, an agent can come to you. Just enter your address before the payment step.
For any car rental booking costing more than 150 €, a deposit of 100 € is sufficient to secure your reservation!
Discover Le François
Le François, a town located about 20 kilometers from Fort-de-France, on the Atlantic Coast, is primarily known for its pleasant shallow waters with white sandy bottoms, where you can enjoy snorkeling among various islets. The most well-know being The Baths of Josephine.
A pirate-themed skiff will be waiting in the morning to take you to these destinations for the day. It's an adventurous atmosphere that will delight your children throughout the day. There's no hassle for the group – delicious Caribbean food awaits the adventurous, including Chicken Colombo, Lobster, and Ti-Punch!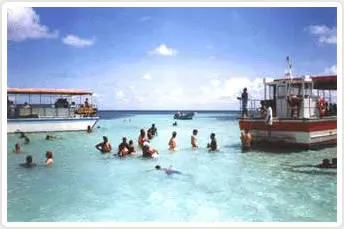 In addition to the white shallow sea beds, you can visit the Clement Habitation Museum, or the Mayor's Hall designed by the architect Pierre-Henri Picq.
A few car rental companies are available on site if you need to get around more easily and explore some country roads.
To book your car rental in Le François, please use the booking module provided above.