0€ deductible!
Starting at only 4€ per day!
Get your rental car insurance deductible refunded in case of damage, theft, fire, or vandalism.
*
*See conditions in the offers

You arrive in Mauritius and would like to visit all four corners of the island? Hire a car on your arrival at Plaisance Airport with Rentiles, local car rental companies are selected to offer the best service at the lowest price!
Looking to hire a good value car at Plaisance Airport?
Before, escaping from big brands with high rental prices and long counter queues was'nt easy. Today with Rentiles, you can rent a car online in Mauritius, with a local company of your choice!
Even better! To retain your vacation budget, a deposit of only a €100 is sufficient to book your car online, if the overall amount exceeds €150.
Hire a car in Mauritius online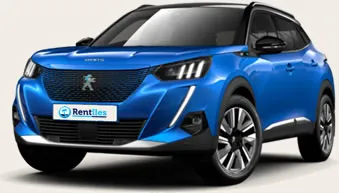 Choosing a company on Rentiles network, engages a trustworthy and personnalized welcome when you get off the plane. An agent awaits you at the exit of the luggage hall to escort you to your rental car, saving you on taxi fares and long waits at the airport.
For a greater service, do not forget to indicated your flight number, therefore the rental agent will be informed of any flight delays upon your arrival. To hire a car in Mauritius, a national license is sufficient, for a period less than one month.
Tourism in Mauritius
Tourism in Mauritius is constantly developing, it's not a coincidence as the quality of the structures meet worldwide standards! A postcard landscape, superb hotels, friendly local people await you for an unforgettable vacation. It's an excellent place for honeymoons with dreamful beaches, gastronomy, incredible hospitality and sumptuous sunsets to delight lovers.
If you fancy some activities, there is of course, the relaxing seaside. Also, you can enjoy surfing on the Indian Ocean from June to August! If you wish to discover the deap blue ocean, go diving or snorkelling, from Septembre to December.
A luxurious destination, golf enthusiasts will find no less than 11 different golf courses and all belonging to hotels. Ask the hotel receptionist beforehand about availability, as customers have priority on the golf courses.
D'ont forget to visit the capitale Port-Louis! You can go partying and participate in interesting tours. The market is popular and the Chinatown is very lively, and a must to see!