0€ deductible!
Starting at only 4€ per day!
Get your rental car insurance deductible refunded in case of damage, theft, fire, or vandalism.
*
*See conditions in the offers

Looking for a cheap car rental in Port Louis? Compare offers and book a car online via Rentiles, independent car rental network!
Need to hire a car in Port-Louis?
How to rent a car in Port-Louis?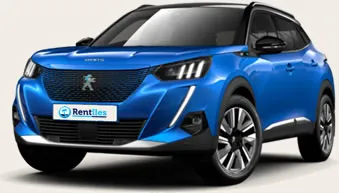 Rentîles enables you to rent directly with a selected local rental company. In order to book, just enter your rental dates in the search engine and before making payement, indicate the address to which you want to have the vehicle delivered.
A rental agency from Rentîles network will drop your vehicle to your chosen point of delivery.
Be cautious with the anarchic way of driving and avoid rush hour in Port Louis. The rest of the island is very fluid, although be careful at night! The roads have no street lights.
Tourism in Port-Louis
Port-Louis is the capital of Mauritius, it is also a city of great colonial history of the island and its several waves of immigration. It is a beautiful city with multiple cultures, that are full of touristic places. Founded by the French in 1735, then annexed by the English for over a century and a half, Port-Louis has retained a certain French footprint, demonstrated through the sidewalks, the harbor and the gardens.
One of the most popular places for tourists and also Mauritians, is the seafront of Caudan, where shops and restaurants mingle. The central market of Port-Louis, being much more typical, will disorientate you for sure! And you won't miss out in savoring the Indien Crepes called Dholl Puri or tasting the local drink called Alouda.
Go through the Gun Square, where the cannons are turned to symbolize peace, and view the oldest theater of the Indian Ocean and The Government Hotel.
There are so many things to see in Port-Louis as the neighborhoods differ a lot depending on the communities living there. For example, you will find Chinatown, an exotic neighborhood, like as if you where in the heart of the Middle East! Indian and Muslim neighborhoods also witness the mixture of cultures on the island.