0€ deductible!
Starting at only 4€ per day!
Get your rental car insurance deductible refunded in case of damage, theft, fire, or vandalism.
*
*See conditions in the offers

You're staying in a hotel in Grand Baie and you're looking to hire a car? The rental companies on Rentiles network deliver to you at your holiday spot!
Need a rental car in Grand Baie?
Travelers choose Rentîles!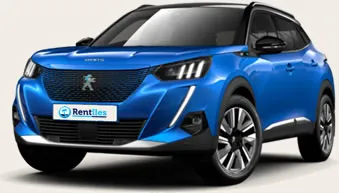 The rental companies on Rentîles network are specially selected for their quality of service and competitive prices. The rental agent drops the car directly to you at your hotel or vacation resort, anywhere on Mauritius Island! Simply enter your delivery address, at the time of booking and your rental car will be dropped to you. A deposit of €100 is sufficient to book a rental over €150.
Hiring a car on the island is easy, if only renting for a short period, less than one month a simple driving license is sufficient. However, when driving at the beginning, be careful, driving manners can be particularily surprising. You drive on the left and the priority is on the right, or rather to the fastest driver! In short, be careful, although drivers are very polite. Beware of the fast moving buses and pay extra attention at night. There are no street lights on the roads and it's possible to meet bikes with no lights, pedestrians or animals.
Tourism in Grand Baie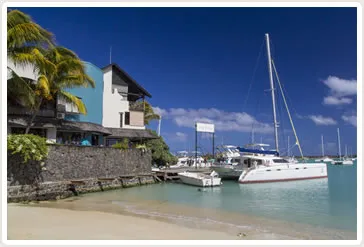 Grand Baie is a great tourist destination, many hotels are present and it's the ideal place to party during your stay in Mauritius. Many restaurants and night bars await you.
During the day, you can enjoy the beautiful beaches, go windsurfing or snorkelling and admire the seabeds and swim amoungst the tropical fish. If you are less sporty, try out the glass bottom boats or two-seater submarines!