0€ deductible!
Starting at only 4€ per day!
Get your rental car insurance deductible refunded in case of damage, theft, fire, or vandalism.
*
*See conditions in the offers

You will arrive soon in Cayenne and you need a rental car in Guyana? Rentîles propose to book the best offers from independents agencies. As soon as you arrive at the airport, a custom service is waiting for you and you can collect your vehicle almost instantly. And all that at a lower cost than proposed by the international companies!
Do you need a rental car in the Cayenne airport ?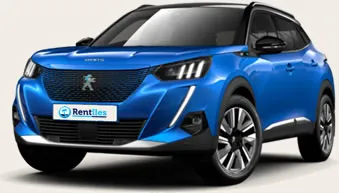 Easy peasy ! You can book your rental car in less than 5 minutes online according to the rental agency terms and conditions. To view all the rental conditions, you must use the above search engine and click on "Details" at the bottom of each offer.
No surprises, everything is clearly indicated and there is no hidden cost. However, if you have any questions, our customer service team is at your service. A deposit of 100€ is requested to secure every booking exceeding 150€, all remaining fees will have to be paid directly on-site to the rental agency upon your arrival.
Felix Éboué international airport in Cayenne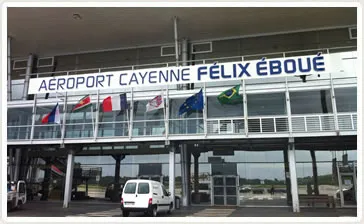 It was built by the American army to create a link with Africa thanks to the bombers in 1943 and it was called Rochambeau in 1949 when it was bought by France. The deputy of Guyana, Christiane Taubira, has made his new name, Félix Éboué, official in 2012. The IATA CAY has remained the same.
It's ranked 27 between the French airports and it's equipped with a suitable airstrip for an A380 airbus.
You cannot miss a visit of Cayenne!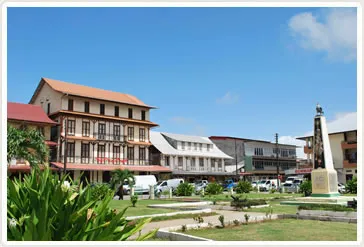 It's not possible to go to Guyana and not visiting Cayenne. This city has a unique charm with its old creole houses in the town centre and its Place des Palmistes (Palm trees). On Wednesday, Friday and Saturday, the vibrant Cayenne market offers many local products that you can even directly eat on-site.
You cannot talk about Cayenne without mentioning its carnival, which takes place for 8 weeks, from mid-January until beginning of March. All the parades mainly happen every Saturday night and Sunday and it's surely the ultimate event in Guyana, every single year!