0€ deductible!
Starting at only 4€ per day!
Get your rental car insurance deductible refunded in case of damage, theft, fire, or vandalism.
*
*See conditions in the offers

Are you looking for a rental car in Victoria directly at your place of residence? The rental agencies from the Rentîles newtwork deliver the cars wherever you are!
Do you need a rental car in Victoria ?
How to collect my car in Victoria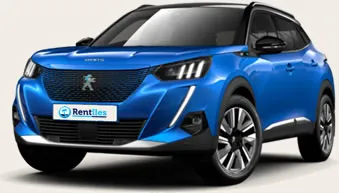 The agencies from the Rentîles network deliver your rental car to your hotel or residence. You just have to indicate your delivery address just before the checkout. An agent will come directly to deliver the car at the indicated date and address.
To drive in the Seychelles is not particularly problematic, the network consists mainly of small twisty roads where the speed limit is 65 km/h (40 mi/h) You just need to be careful when it's raining as they can be slippery. Driving on the left side of the road can be a bit tricky at first but the Seychellois are not fast drivers and there's not much danger. Car accidents are quite rare.
Important cultural legacy in Victoria!
You have many monuments to visit as well as many strolls to have. Victoria will mesmerise you!Among the numerous existing visits, three are really worthwhile: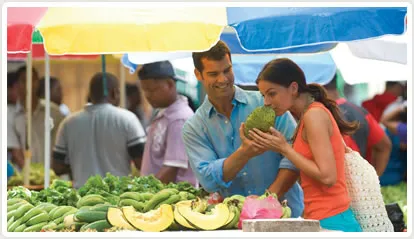 The Victoria market, existing from 1840, is open every day and you will find here local fish, fruits and vegetables. It's better to go on Saturday morning since the atmosphere is lot more vibrant! It's an unmissable place if you wish to discover the typical ambiance with local people.
The botanical garden is a small haven of peace which can be visited in one hour. You will see many plant species which will give you an idea of the marvellous flowers from the Seychelles as well as very nosy turtles!
We strongly recommend the visit of the national museum, located in a library and which traces all the rich history of the Seychelles islands.