0€ deductible!
Starting at only 4€ per day!
Get your rental car insurance deductible refunded in case of damage, theft, fire, or vandalism.
*
*See conditions in the offers

You're arriving in the Seychelles islands: are you looking for a rental car to visit the Mahé island? Book online, at the best prices, your rental car in the Mahé airport with Rentîles!
Do you need to rent a car in the Mahé airport?
Book online and pick-up your car in the airport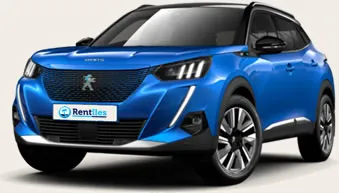 As soon as you're off your plane, an agent from the Rentîles network will wait for you at the baggage claim or at the airport counters. The members of the Rentîles network are carefully selected to offer you a warm and local welcome.
Do not hesitate to ask them questions about the best places to visit in the island and that you can reach with your car.
About the driving in Mahé: roads are quite often twisty and narrow and you will have to drive on the left side. However, it's quite relaxed and the low traffic will reassure even the most apprehensive drivers.
What to see and what to do in Mahé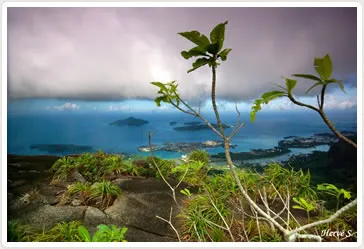 Mahé is the start point for a global visit of the Seychelles islands. It's the biggest island of the archipelago where you can find the capital, Victoria.

It's highly recommended to rent a car to discover the whole island and to take the Sans Souci road (No trouble road), historically rich and in the heart of the lavish nature. You will drive through mountains and hills in a very country-style atmosphere. The seaside road is surrounding the island and has to be taken to enjoy and discover many interesting stops.