0€ deductible!
Starting at only 4€ per day!
Get your rental car insurance deductible refunded in case of damage, theft, fire, or vandalism.
*
*See conditions in the offers

You have just arrived in Philipsburg by ferry and you want to explore Saint-Martin at your own pace? Look no further, book your rental car through the Rentîles network. The Rentîles network is the perfect choice for your car rental. They are located at Bobby's Marina to offer you a convenient and hassle-free rental experience. As soon as you step off the ferry, you can start your island exploration!
Need a rental car at Bobby's Marina?
You won't have to worry about long transfers or logistical complications. You will be warmly welcomed upon arrival to easily pick up your rental vehicle.
The Rentîles network offers a diverse fleet of quality cars, suitable for all budgets and preferences. Whether you need a small and agile car for city driving or a spacious vehicle for the whole family, we have the perfect vehicle for you.
Discover all the treasures of Saint-Martin at your own pace. Explore the pristine white sandy beaches, visit picturesque villages, and discover the island's iconic tourist attractions. With your rental car, you will have the freedom to create your own itinerary and have an authentic experience in Saint-Martin.
In addition to our convenient location and wide selection of cars, we offer competitive rates, easy booking, and exceptional customer service. We are committed to making your car rental experience enjoyable and worry-free.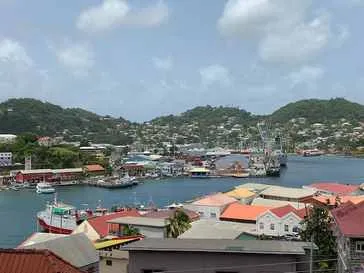 Welcome to Philipsburg, the gem of Saint-Martin!
This charming town located on the Dutch side of the island offers an unforgettable tourist experience. White sandy beaches, crystal-clear waters, and a captivating Caribbean atmosphere await you. Stroll along the famous Front Street, a duty-free shopping paradise, where you'll find shops, restaurants, and lively bars. Don't miss the opportunity to visit Fort Amsterdam for breathtaking panoramic views of the bay. Philipsburg is the perfect place to relax, have fun, and be enchanted by the magic of Saint-Martin.