0€ deductible!
Starting at only 4€ per day!
Get your rental car insurance deductible refunded in case of damage, theft, fire, or vandalism.
*
*See conditions in the offers

Choose Rentîles to rent a car at Marigot port. Are you arriving by sea? An agent from the Rentîles network will come to pick you up and offer recent vehicles at the lowest prices with a personalized reception.
Do you need a rental car upon your arrival in St. Maarten?
How to rent a car upon arrival in St. Maarten?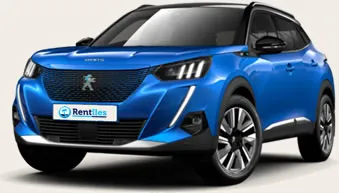 Rentîles strongly recommends that you rent your car in advance, especially during the winter in St. Maarten. The island is extremely popular, and many tourists choose this destination during this time, so rental cars are hard to find and can be quite expensive, especially at the last minute.
Most of the available cars are equipped with an automatic gearbox, which is very suitable for the relaxed driving style on the island. These cars generally have petrol engines, but petrol is duty-free on the island.
Booking a car is as easy as ABC: select the most suitable offer with the above search engine and book your car online directly—it's quick and easy. An agent will come to pick you up upon your arrival at the port.
Marigot, the capital of French-style luxury in the heart of the Caribbean!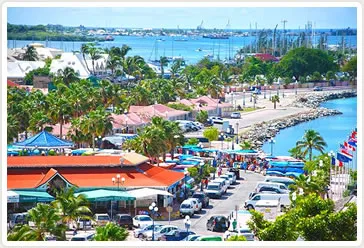 Marigot is the capital of the French side and a free port, making it the capital of luxury in the Caribbean. Many luxury stores welcome you, and to take advantage of the free port status, they offer unbeatable prices thanks to the absence of duties and VAT. West Indies Mall, by the sea, is the largest must-see shopping center in town, but there are also many other stores in the town center.
From Fort Louis, built in 1789, you can enjoy a breathtaking view over Marigot. Come and visit the St. Maarten museum which faithfully traces the 5000 years of the island's history or else wander around the market with its hundreds of merchants. There is always something to do in Marigot!