0€ deductible!
Starting at only 4€ per day!
Get your rental car insurance deductible refunded in case of damage, theft, fire, or vandalism.
*
*See conditions in the offers

You can rent a car in St. Barth in less than 5 minutes thanks to Rentîles. Select your most suitable car from the rental agencies in our network.
Do you need a rental car upon your arrival at St. Barth's airport?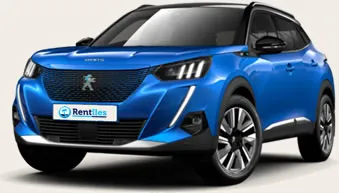 Our network offers a wide range of vehicles as soon as you arrive in St. Barth's, from the smallest urban car to a convertible. Compare all the offers with our search engine and book online directly with a local agency in St. Barth's.
How to pick up your car at the airport?
Upon your arrival, the agency will meet you and take you to your rental car. Once you have landed, it will be very quick to pick up your car.
The Saint-Jean-Gustave III airport in St. Barts
This is not an international airport. To arrive on the island, you will first have to go to the Pointe à Pitre airport (45-minute flight) or the Juliana Airport in St. Maarten (10-minute flight).
The landing strip in St. Barth's is very short, and the approach is complicated: pilots need specific qualification to land on the island.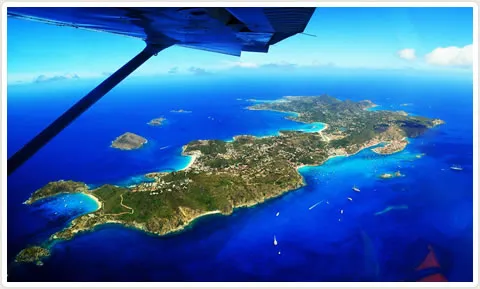 To land in St. Barth's, you must come from St. Maarten island (Juliana airport) or from the Pointe à Pitre airport. The round-trip from Guadeloupe costs around €230.
Only planes weighing less than 5.4 tons are allowed to land on the island.
To rent a car at affordable prices at the Saint-Barthélémy airport, nothing is easier. You just need to select the most suitable car using the booking module above.
What to do in St. Barts?
For windsurfing enthusiasts, don't miss the St. Barth Fun Cup held annually at the end of January. Other nautical activities include: scuba diving, jet skiing, sailing, catamaran rides, submarines, and more.
You also have the option to rent a boat or go game fishing. There are fourteen beaches in Saint-Barthelemy, all with white sand. Whether in peak or low season, the beaches are all public, free, and quite quiet!