0€ deductible!
Starting at only 4€ per day!
Get your rental car insurance deductible refunded in case of damage, theft, fire, or vandalism.
*
*See conditions in the offers

Book your rental car online at the Gustavia port in St. Barth's, it's a breeze!
Pick up your rental car right off the boat in Gustavia at St. Barth's
What you need to know to rent a car in St. Barth's
If you arrive by boat in Gustavia, it's recommended to rent a car to explore St. Barth island. The process is no different from Europe, you just need a credit card and a valid driver's license.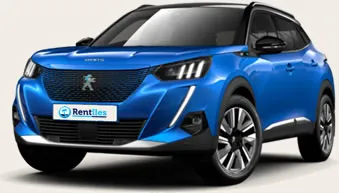 The local rental agencies from the Rentîles network all offer deals at the Gustavia port. Simply view their prices and book your car online using the booking interface at the top of the page.
Driving in St. Barth's
Driving in St. Barth's is a real experience! You must learn to take your time.
The roads are winding and narrow and can get quite busy, so be patient and enjoy the view! It's highly recommended to rent a convertible for a panoramic view of St. Barth's stunning beauty. Drivers in St. Barth's are also very courteous, and it's not uncommon to see them stop to chat with a neighbor, so remember to be patient...
Visiting Gustavia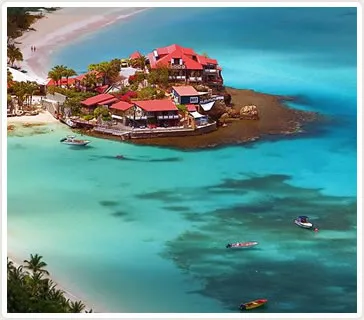 Gustavia is the capital of St. Barth's island, a quaint town with colorful facades and red-roofed houses nestled on the hillside. It's built around the harbor where the most stunning yachts in the world dock.
To discourage mass tourism, the locals in St. Barts have chosen to cater more to millionaires, with few homes there costing less than a million euros!
Locally, French influence is everywhere, and you'll find the most sought-after duty-free shops and luxury restaurants in the Caribbean. Luxury shops generally display prices 15 to 20% lower than in mainland France.
In Gustavia, you'll find no fewer than six heritage sites, reminders of the island's tumultuous past, amid the city's distinct modernity.