0€ deductible!
Starting at only 4€ per day!
Get your rental car insurance deductible refunded in case of damage, theft, fire, or vandalism.
*
*See conditions in the offers

You want to have good time in Mayotte and you are looking for the best opportunity to rent a car? Rentîles is proposing offers from local agencies on Internet and find the best prices!
Do you need a car in the Mayotte airport?
How to book a rental car in the airport?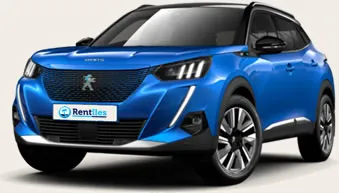 Find the best offer with our search engine and book directly online with the agency. Terms and conditions are clearly displayed and the prices do not have any hidden costs. You can join easily Grande-Terre from the airport using the ferry for a 15€ round-trip with a small vehicle.
Since you've probably just bought your plane ticket and booked your accommodation, Rentîles thought about everything! A deposit of 100€ is enough if your booking is exceeding 150€.
The Dzaoudzi-Pamandzi airport in Mayotte

The Dzaoudzi-Pamandzi airport (DZA) is the international airport in Mayotte. It's located in the Petite-Terre at Pamandzi and it has a very short airstrip which is not suitable for jumbo jets. The Mayotte airport is ranked 33 between the French airports and welcomes more than 330,000 passengers every year.

Avec plus de 330 000 passagers par an, l'aéroport de Mayotte se situe au 33ème rang français.

Please note that since 10th June 2016, Air Austral offers direct flights from Paris to Daoudzi twice a week!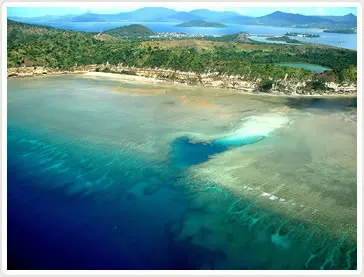 What to visit at Petite-Terre in Mayotte?
Before going to the main island, don't forget to visit the Dziani lake in the North. It's unique in the world and its aniseed green colour will dazzle you!
The viewpoint of the site is exceptional with the Dzaoudzi rock and Grande-Terre in the background.
If you need to cool off after your stroll around the lake, the Papani and Moya beaches will allow you to dive in them and have a good swim!