0€ deductible!
Starting at only 4€ per day!
Get your rental car insurance deductible refunded in case of damage, theft, fire, or vandalism.
*
*See conditions in the offers

You are going to spend your holiday in Mayotte and looking for the best prices to rent a car? Rentîles are presenting the best offers from the local rental agencies to compare. Our negotiated prices allow you to save your budget for the activities on-site and you will enjoy a real custom service compared to all the other big international companies!
Do you need a rental in Mamoudzou?
How to book it?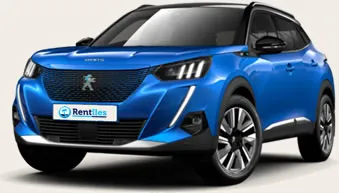 Thanks to our above search engine you will find the most suitable offer and can book directly with the agency. The terms and conditions are clearly displayed and there are no hidden costs. To book a car easily after the purchase of your plane ticket and the booking of your accommodation, you just need to pay a deposit of 100€ for every booking exceeding 150€.
Rentîles also propose to rent a car from the Mayotte airport.
Visiting Mamoudzou and Grande-Terre

Mamoudzou is the biggest town in Mayotte and it gathers all the main administration services in the department. You will disembark from the barge if you arrive directly from the airport. It's the town centre of the island since it's the only real city in the island and it's logically the liveliest place. Its market is an institution and its visit, mandatory! Many local products are available here and you will be surprised by the warm welcome given by all the merchants.
The island is still preserved and the tourist infrastructure is still limited. Grande-Terre offers you a totally authentic destination! Its lagoon is world famous and protects the beaches and the unique sea fauna. Mayotte is a true heaven on Earth and certainly the most tropical place in France!